You need video to reach the 21st Century audience. Let Topside ProMedia tell them your story.
Uses for Topside ProMedia videos:
Click a section title (orange text) below to see sample videos.
Background
A little background on JR.
Bio - John "JR" Robertson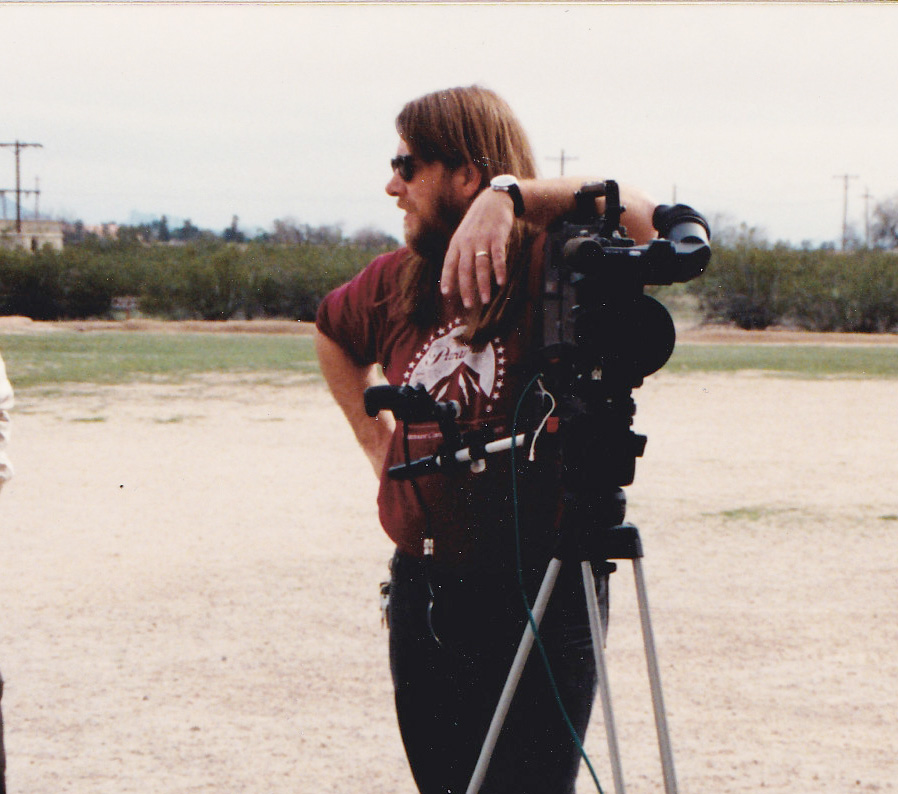 John M Robertson has over 30 years experience filming, directing and editing film and video projects. From his earliest days, tagging along after his father on sound stages in Los Angeles, Burbank and Hollywood to working with him in all phases of production, JR has always had a love of moving pictures and their power to educate, entertain and enlighten. His education in Communication Sciences at Cal State Fullerton qualified him for marketing positions in the advertising agencies he had been working with creating commercials while in school. He moved to Seattle in 1997 to take a job as Marketing Manager at a technology firm that was growing rapidly. In 2003 John "quit his day job:" and formed Topside Marketing LLC, which he would operate as a full service marketing agency for over ten years. Video was always a part of that, but the explosive influence of the Internet during those years inspired him. John learned skills in website design and many other facets of online marketing during this period.
As the company grew, the marketing landscape changed and video became more and more important online. In 2015 it became evident to JR that the best way forward was to refocus Topside to specialize in his personal strengths - video production and website upgrades. We have transformed into Topside ProMedia, a team of dedicated artists and technicians concentrating on video production; our website services are limited to refurbishing and upgrades as part of a package to help support the videos we create for our clients. We are headquartered in Seattle but we serve clientele nationwide.
Client Stories
Music Video
John was top drawer to work with. The video he made of me, along with syncing the video with a song I wrote, was very well done. I was more than pleased with his knowledge and ability to create. I have gotten nothing but positive comments about his work from friends, and from other professionals as well. I will hire him again. Ray Broome
Charted "hit" song composer.
June 23, 2017
Corporate Videography
John managed to pull together a great technology demo video within a limited timeframe and budget. The company I work for is small and has a very limited budget for marketing purposes. John is very reasonable and understood this. Within three days of contact, he was onsite and shooting film. He was professional and efficient and certainly knows what he is doing. Within a week, he shot the video, did the voiceover and the requested animations to complete the video. A week later, we had the final product and it has been money well spent. All of this while he juggled other projects and personal emergencies. We will certainly use his services again in the future.
Jennifer Multeri
Marketing Manager
Sequitur Labs
April 18, 2016
Mini-documentary
I had a challenging situation: I needed a 1/2-1 hour guided tour of our new art museum made, edited and in the hands of a friend in extreme ill health in less than a week. John came out to Bainbridge, spent a whole afternoon directing and filming 6 different participants as they toured different areas of the museum (without disturbing any of our visitors!), filmed additional footage, cut everything together - added music- and overnighted the DVD to New York, all within 5 days. My friend --who had longed to see the museum-- was able to 'tour' it on her birthday, two days before she died. I am very grateful to John and Topside ProMedia for his excellent and timely work.
Cynthia Sears
Founder & Director Emeritus
Bainbridge Island Museum of Art
September 8, 2015
Corporate Videography
John was great to work with, professional, prepared and excellent in working with our customer for the video shoot, including scouting out the location in advance so that we were best prepared for the shoot. High recommendation.
Jeff Shaefer
National Marketing Manager
Axway Corporation
May 14, 2015
Music Video
John and staff did a 6 hour video shoot with some specific low lighting sequences. So far everything has turned out as expected, if not better. I recommend that you take advantage of his wealth of knowledge. John also indulges in your ideas, and provides feedback. What made this experience so positive is that he took a last minute gig that had some situational snafus and helped turn it into a success. Great people make things happen. They find a way. Thumbs up. John is a true professional who went above and beyond what I hired him to do. This is what you get with an experienced pro. Thanks, John.
John Reilly
February 3, 2015
Video Production, Website development, Online Marketing Strategy
John has been my videographer and website developer for many years. Filming has been his life's work and his expertise and professionalism in helping me with my marketing projects has been invaluable. He is a wonderful teacher and has trained several of my employees which went way beyond the scope of his contract. I have been very grateful for his ongoing commitment to me and my company as well as the results.
Joann R.
Founder, JoViPak Corporation
October 15, 2017
Event videos, documentation
Over the past 5 years, John has videoed numerous events for me. These have been at both indoor and outdoor venues and have involved interviews with individuals as well as group events. John has gone out of his way, sometimes on short notice, to be available for these jobs, and has produced some great work for me during this time.
Ann Pearce
October 14, 2014
Real Estate
John's service impressed me! He took photos of a condo that I am the selling Realtor. The photos didn't come out quite right during the first session, and when John heard that, he offered to come back and retake photos to ensure our home seller was happy. This was truly above and beyond.
Renee Coomey, Realtor
October 8, 2014
Promotional video
Topside ProMedia is a professional team that knows how to pull the story together. Following the development of our business, John congealed the elements into a rich collection of very desirable images, sounds and verse. His videography is nothing less than the "top".... Our investment was well spent on Topside. Gil Sheiber,
owner, Skipley Farm
August 2, 2014
CONTACT
Tell us about you. For a faster reply, please call or text 206-226-5694.